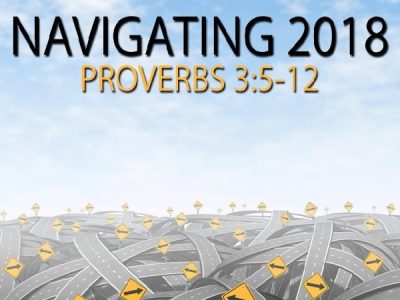 January 7, 2018
Proverbs 3:5-12   (Christian Standard Version)
5 Trust in the Lord with all your heart,
and do not rely on your own understanding;
6 in all your ways know him,
and he will make your paths straight.
7 Don't be wise in your own eyes;
fear the Lord and turn away from evil.
8 This will be healing for your body,
and strengthening for your bones.
9 Honor the Lord with your possessions
and with the first produce of your entire harvest;
10 then your barns will be completely filled,
and your vats will overflow with new wine.
11 Do not despise the Lord's instruction, my son,
and do not loathe his discipline;
12 for the Lord disciplines the one he loves,
just as a father disciplines the son in whom he delights.