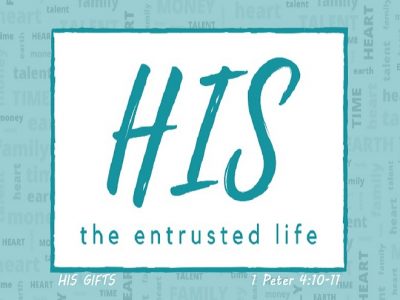 March 8, 2020
1 Peter 4:10-11   (New International Version)
10 And the God of all grace, who called you to his eternal glory in Christ, after you have suffered a little while, will himself restore you and make you strong, firm and steadfast. 11 To him be the power for ever and ever. Amen.
Additional Scriptures used in this sermon (NIV unless otherwise noted):
Romans 1:11-12
11 I long to see you so that I may impart to you some spiritual gift to make you strong—12 that is, that you and I may be mutually encouraged by each other's faith.
Romans 12:5
5 So Peter was kept in prison, but the church was earnestly praying to God for him.
1 Corinthians 12:12
12 Just as a body, though one, has many parts, but all its many parts form one body, so it is with Christ.
Romans 8:1-2
1 Therefore, there is now no condemnation for those who are in Christ Jesus, 2 because through Christ Jesus the law of the Spirit who gives life has set you free from the law of sin and death.
Ephesians 1:22-23
22 And God placed all things under his feet and appointed him to be head over everything for the church, 23 which is his body, the fullness of him who fills everything in every way.
Ephesians 4:16
16 From him the whole body, joined and held together by every supporting ligament, grows and builds itself up in love, as each part does its work.