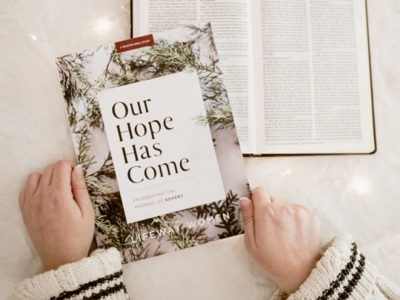 WEDNESDAY
Starting Wednesday, October 27 at 6:00 p.m., Cathy Stoess will lead a 4-week women's study called "Our Hope Has Come". We will study the Christmas story and be encouraged that God, in His sovereignty, works on behalf of His children at just the right time despite difficult circumstances. Childcare is available through the nursery and AWANA Clubs.
SUNDAY
Joy Boosters Sunday School
Led by Bea Mackey
9:00 - 10:15 a.m.
Room 139
Ladies, let's meet at the church on Saturday, October 23 at 9:30 a.m. and carpool together at 9:45 a.m. to the St. Aloysius Arts & Crafts Fair in Pewee Valley. You can also meet us there. It's open 10:00 a.m. - 3:00 p.m.
Women on Mission
Want to get radically involved
in the mission of God?
Join us!
Women on Mission has devoted itself to making disciples of Jesus who live on mission. Join us the first Tuesday of every month at 10:00 am in Room 139. 
"Sew" It Goes
Want to use your sewing gifts
for missional projects?
Join us!
"Sew" It Goes meets the first Tuesday of every month immediately following the WOM meeting. Come help sew stockings, totes, and much more to distribute through missions.
BUNCO GAMES
Looking for a fun night out with the girls? Once a month, groups get together for bunco games. If you would like to participate regularly or be placed on the sub list, please email .
WALK AND TALK
Ladies, Women's Ministry is hosting "Walk and Talk" events. Locations and times vary. Contact Morgan Inman for more information. No RSVP necessary. Kids are welcome to tag along with mom.